For us, it's always been about Family.
We are a family business and we take pride in the oil and other products we have been delivering to families for generations. Our customers, indeed, are now a part of our family too.
We have traveled to the United States many times, sometimes with our daughters Nora and Nina. Our love for your country has encouraged us to raise our daughters as bilingual and to open our home to American visitors.
This is how Lauren and her wonderful family came into our lives.
Lauren came to us as our au pair and became a part of our family. Meanwhile her stay, we had the opportunity to meet her parents Wade and Nadia and to spend time with them enjoying our city of Imperia.
During lunches and delightful dinners, we shared our lives and dreams. We also discovered we shared a passion for family and wonderful food!
You can taste the fruit of our dreams now.
This is the beginning of Olio Fresia US.
You will not find our specialty products in your local market because, as we do in Italy, we want to make real and direct contact with our customers, our new family.
We promise the best quality over quantity and offer you an authentic Italian experience – from our home to yours.
Many exciting ideas are ready to be shared with you.
We welcome you into our family, just as we have welcomed Italians around our table since 1918.
Nora, Marcella, Fabrizio, Nina.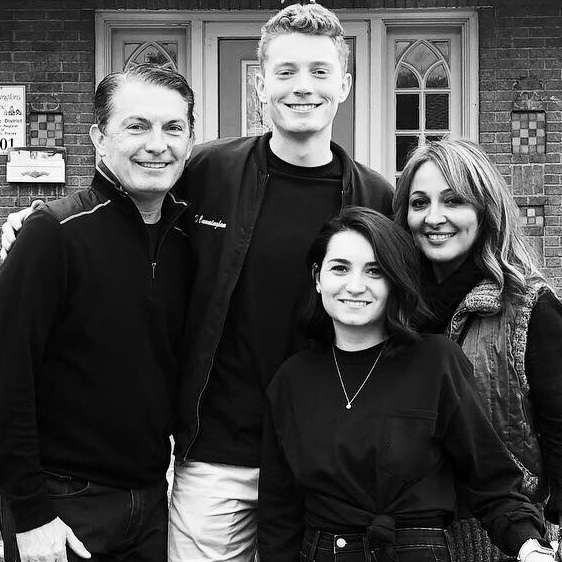 Wade, Davis, Nadia, Lauren.